🌟⭐️Aide Spotlight ⭐️🌟 Today we celebrate paraprofessional Beverly Ottinger! Miss Beverly helps our students in a variety of ways this year. She works in PreK, listens to students read, and helps them with their phonological awareness skills. We are lucky to have her supporting teachers and students. We appreciate you, Miss Beverly!
Don't forget that the FFA banquet is tonight! We will livestream starting at 6pm on the Boise City FFA page!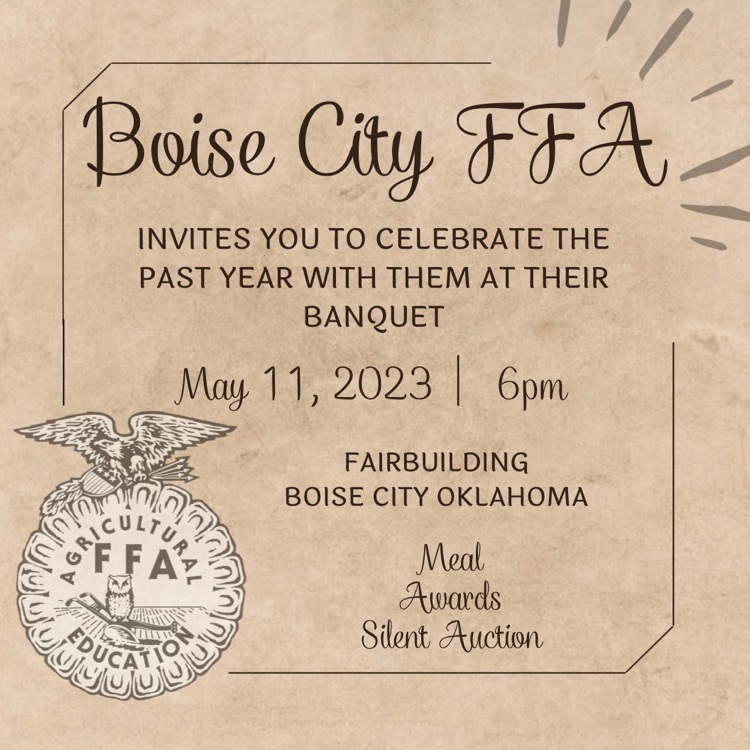 In light of so many recent events involving weapons across the country, Boise City Schools, in direct cooperation with local law enforcement conducted an emergency drill this afternoon. There never was a direct threat to Boise City Schools at any time.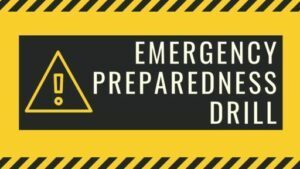 Funfest is tonight! Meal is $10 Entertainment is $2 Meal starts at 5 PM Meal consists of a pulled pork sandwich, potato salad, beans and dessert. Please come out and support the classes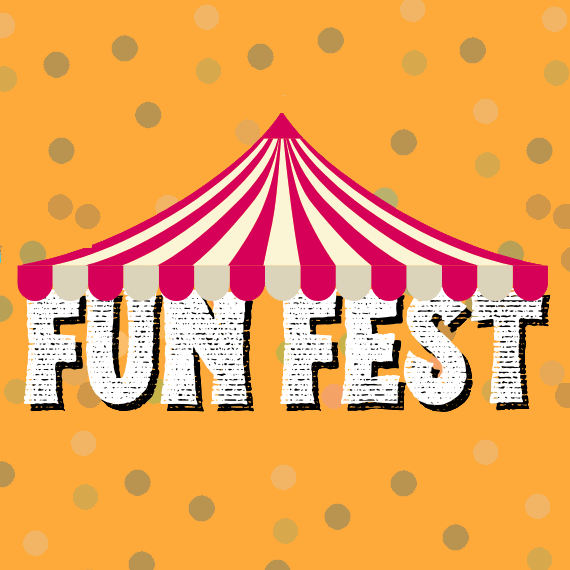 Funfest is tomorrow, Tuesday May 9, 2023 Meal is $10, Entertainment is $2 Meal starts at 5 PM Meal consists of a pulled pork sandwich, potato salad, beans and dessert Please come out and support the classes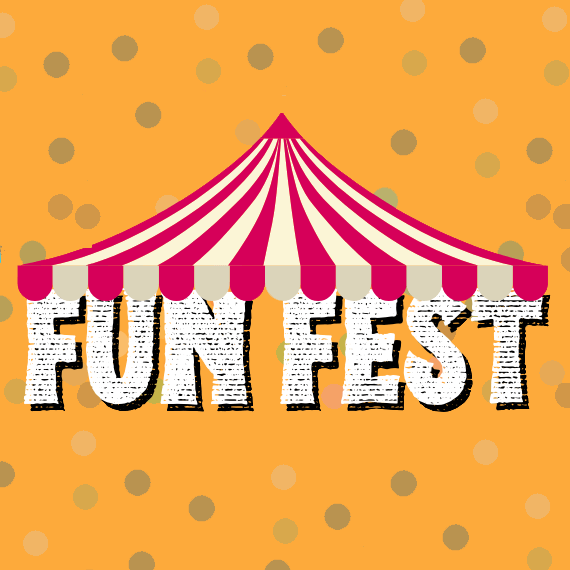 Please download the new app from Wengage-Sylogist to ensure that you can continue to access the various portals for yourself and/or your students at Boise City School.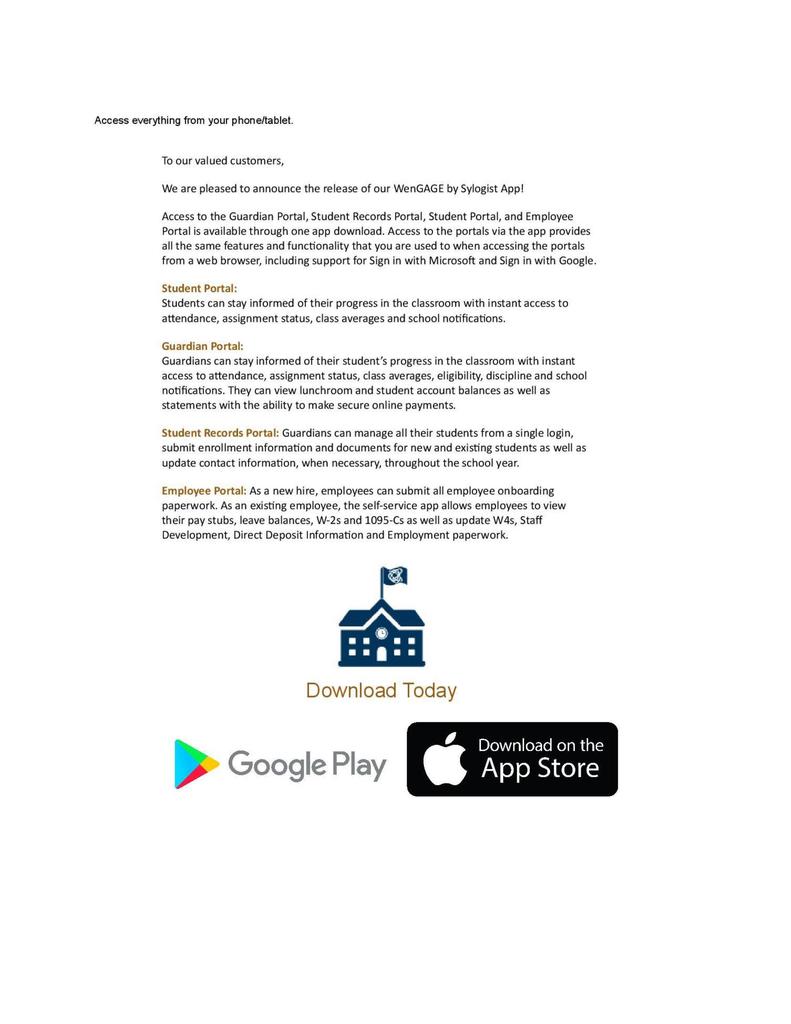 🏆 Wildcats Sports Awards Ceremony 🗓️ May 16th, 6:30 PM 📍 High School Auditorium Join us to celebrate our talented athletes at the Wildcats Sports Awards Ceremony on May 16th, 6:30 PM, High School Auditorium. 🎉 All are welcome! 🙌

Boise City Wildcat Track State Agenda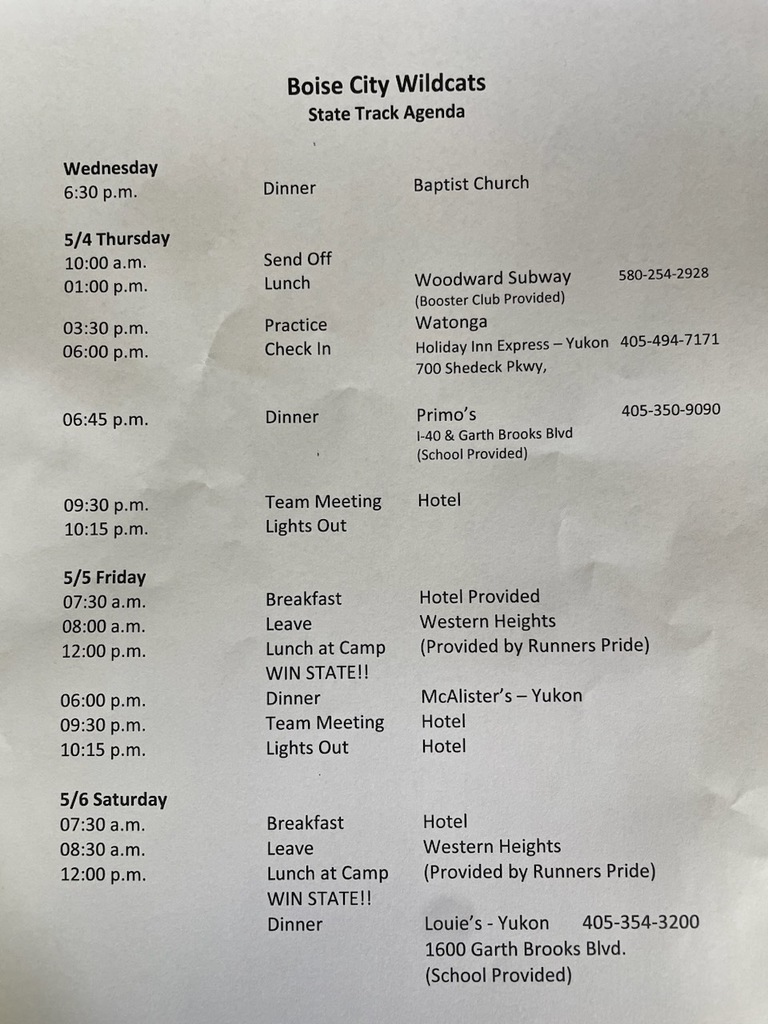 No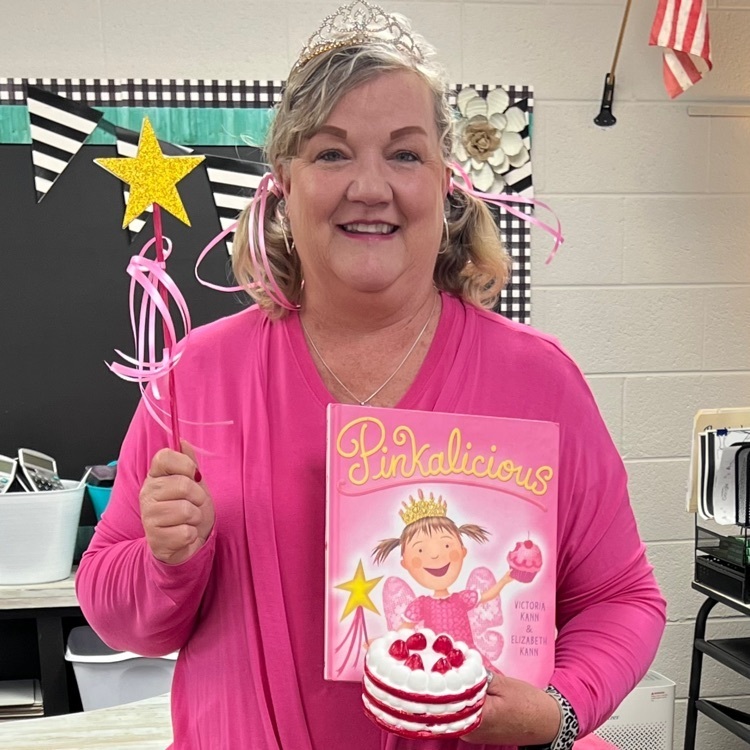 Mrs. Torres reads Horton has an Egg to 7th graders.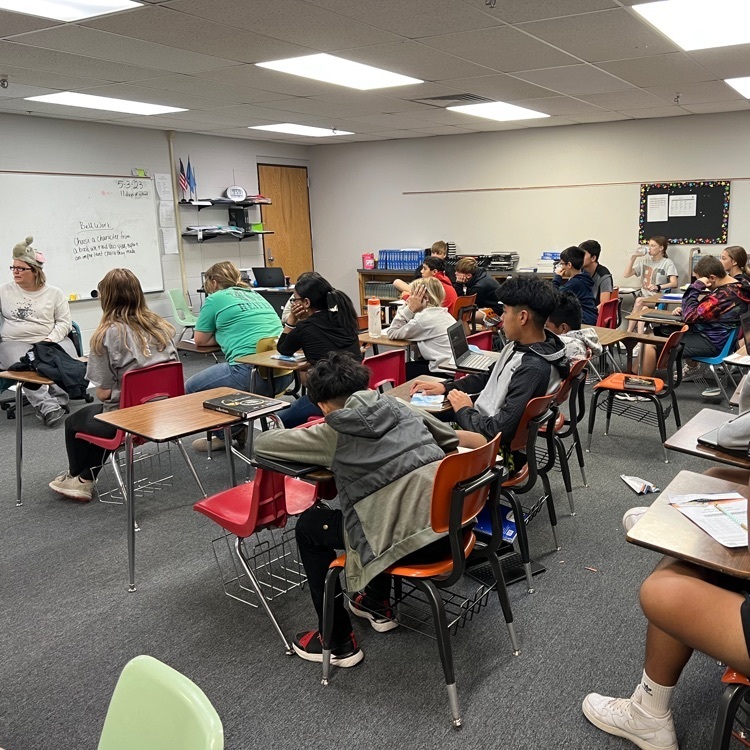 Book Character Day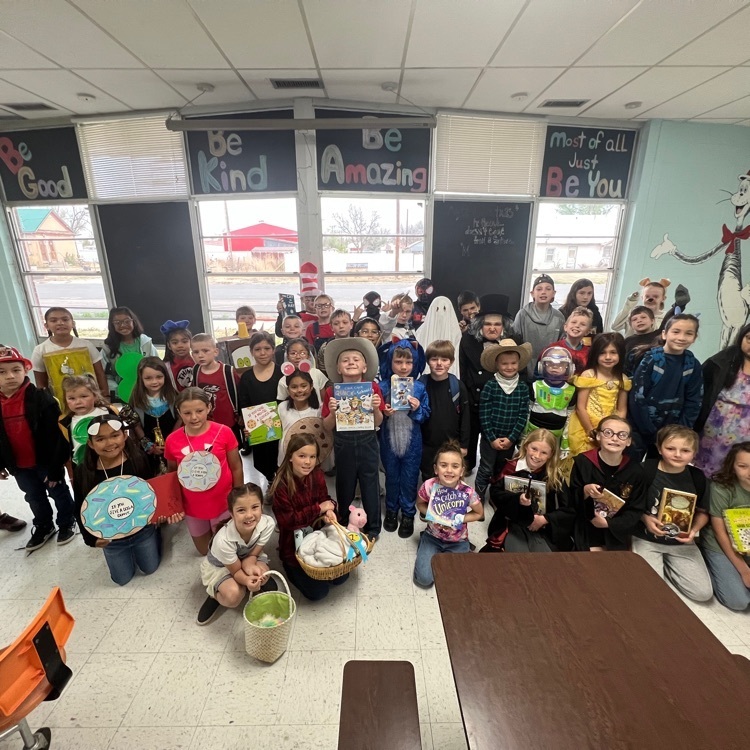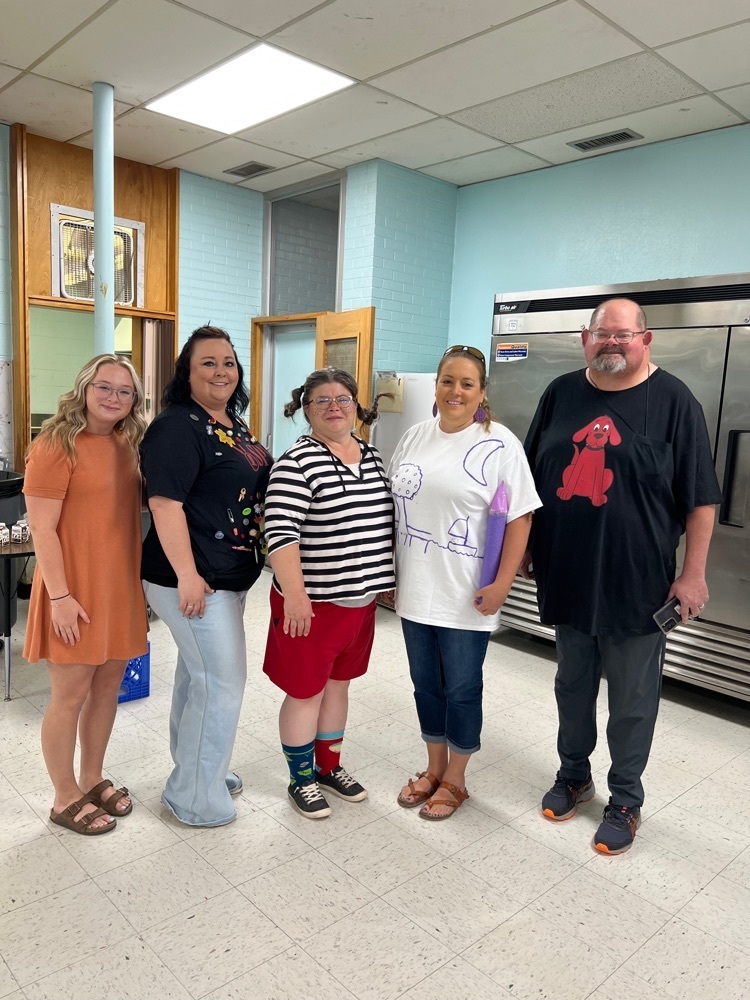 Due to scheduling conflicts, the Elementary track meet ( PreK-4th grade) has been moved to Monday, May 8th. The PreK-4th graders will board the activity bus for a send off at 8:15 and then go to the High School and high five everyone. The PreK - 1st grade will compete beginning at 9:00 am. 2-4th grades will compete beginning at 12:30 pm. Please have you child wear tennis shoes.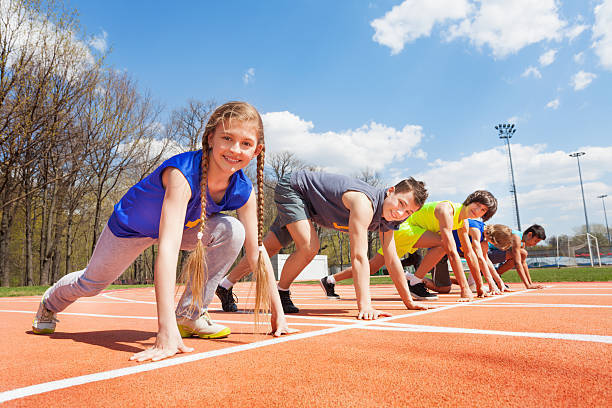 Boise City High School senior Viviana Martinez recently received the Woodward Daughters of the American Revolution (DAR) Chapter Good Citizens Award. This National Award is intended to recognize and reward seniors who possess good citizenship qualities of dependability, service, leadership, and patriotism. Martinez received a DAR Good Citizens certificate, and a DAR pin from Woodward DAR Honorary Chapter Regent Roberta Woodrum Chance.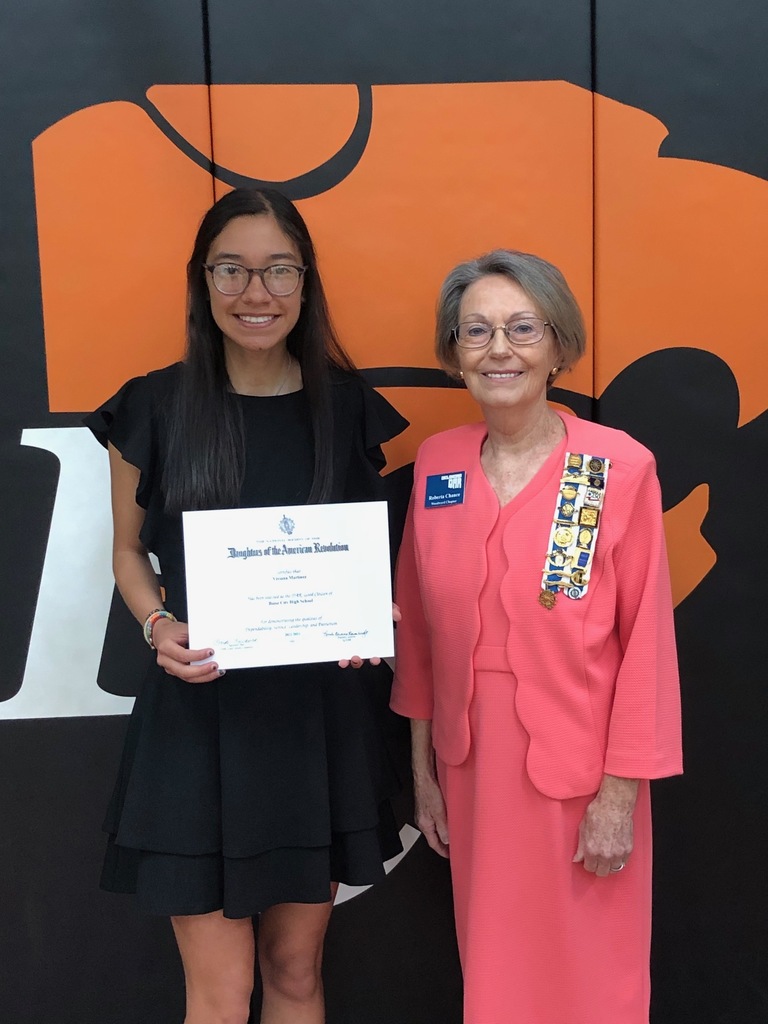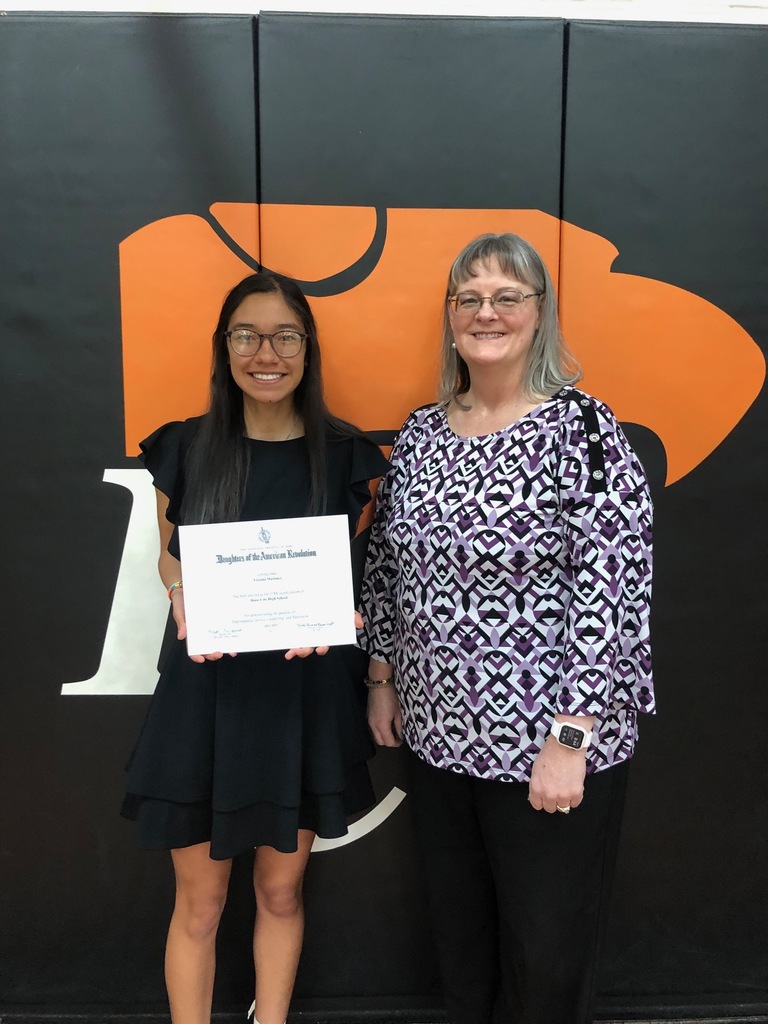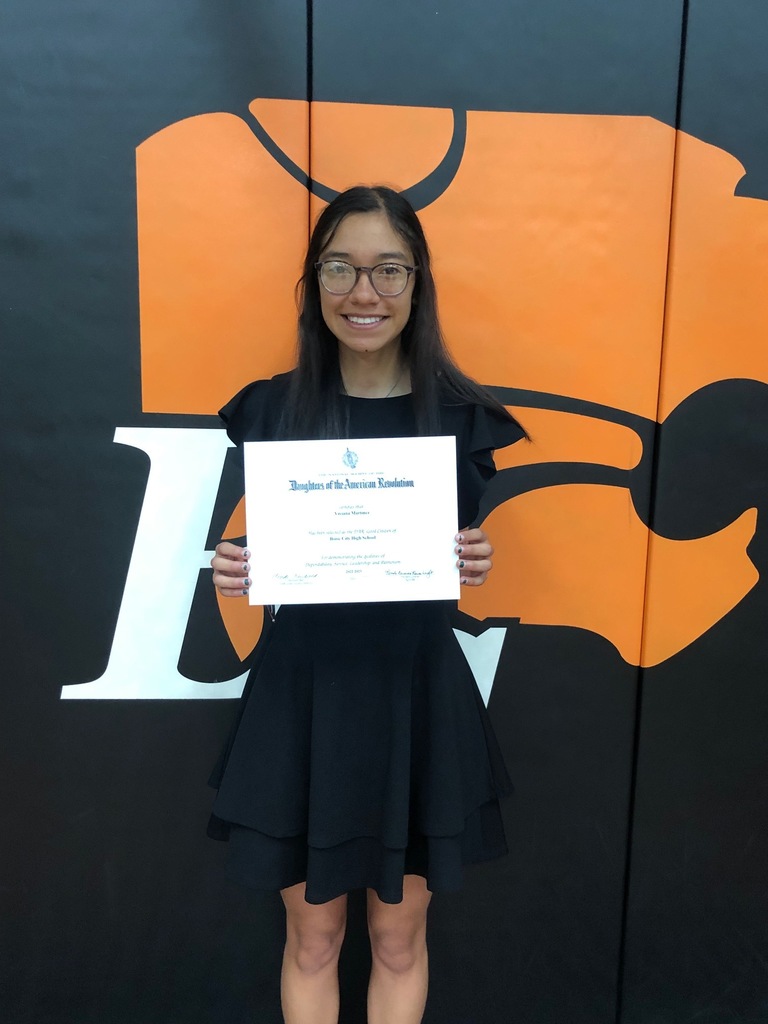 Below are the honors for High School Graduation and 8th Grade Promotion.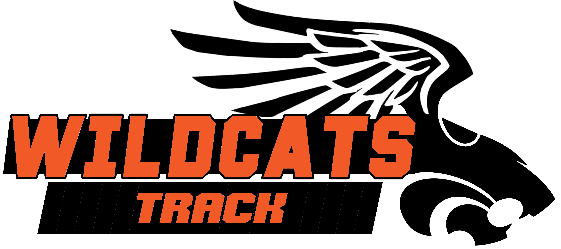 Mrs. Shannon's 7th grade science had the challenge of putting a 100 piece puzzle together. It wasn't as easy as expected.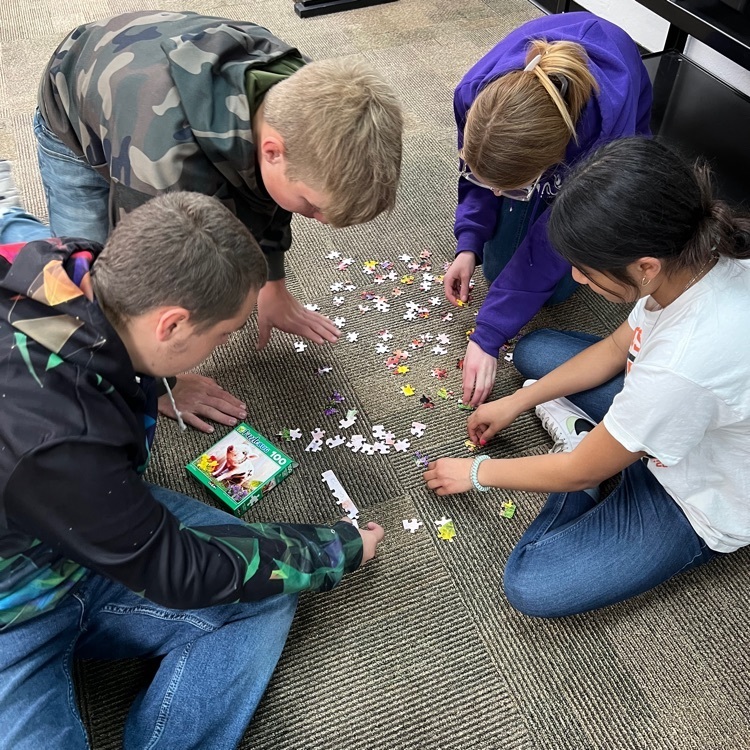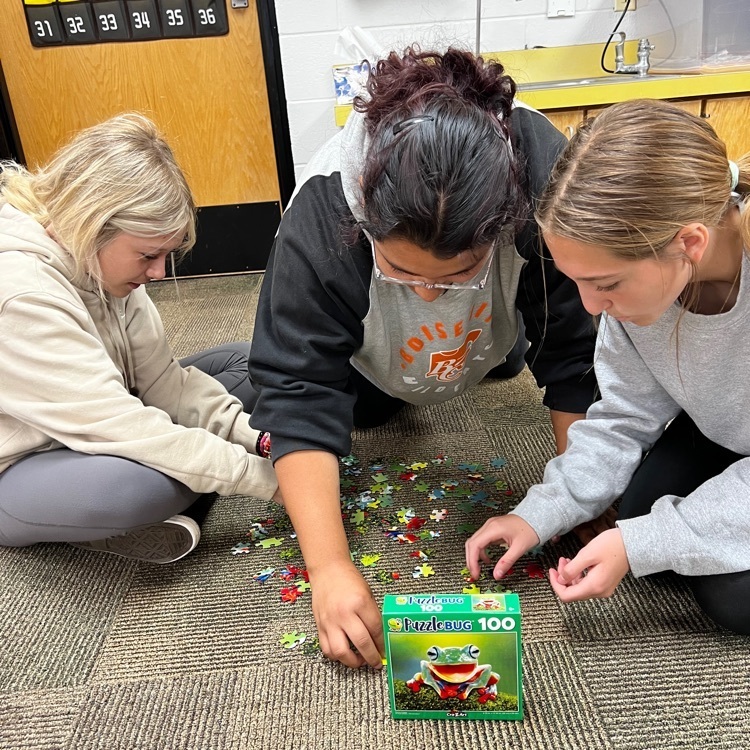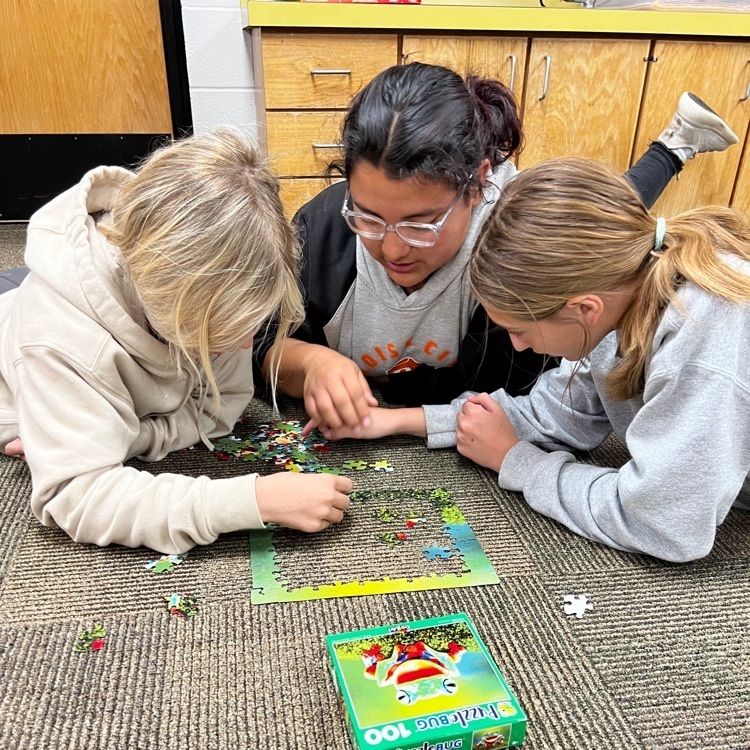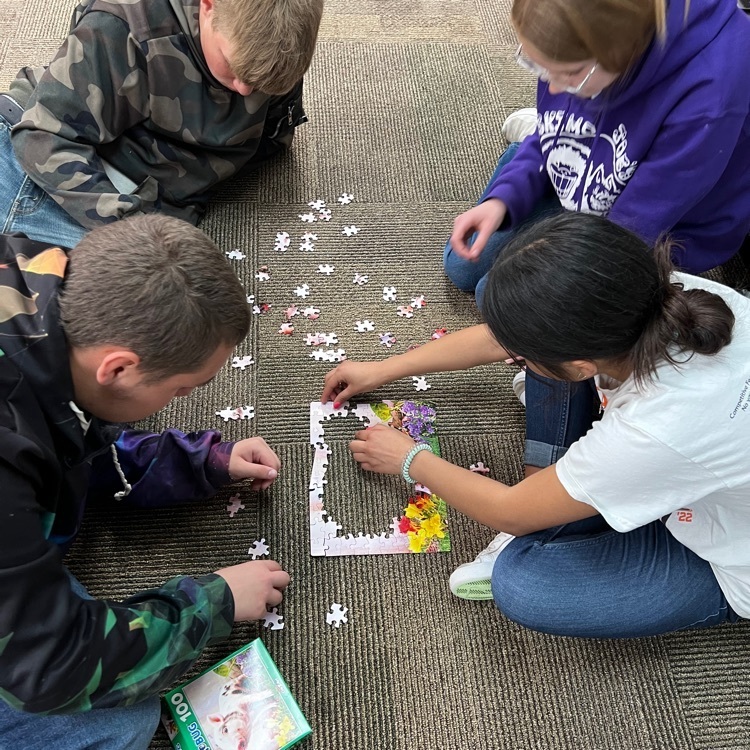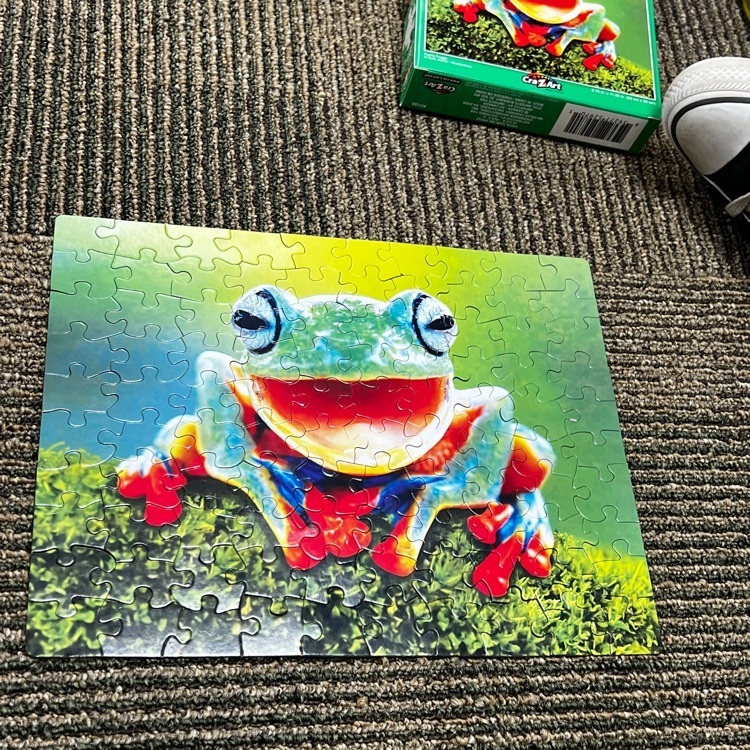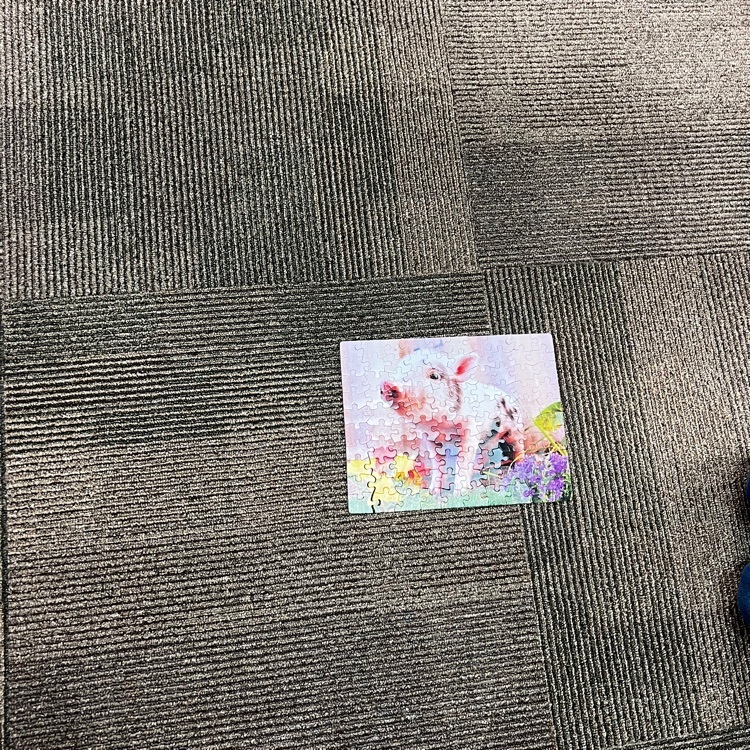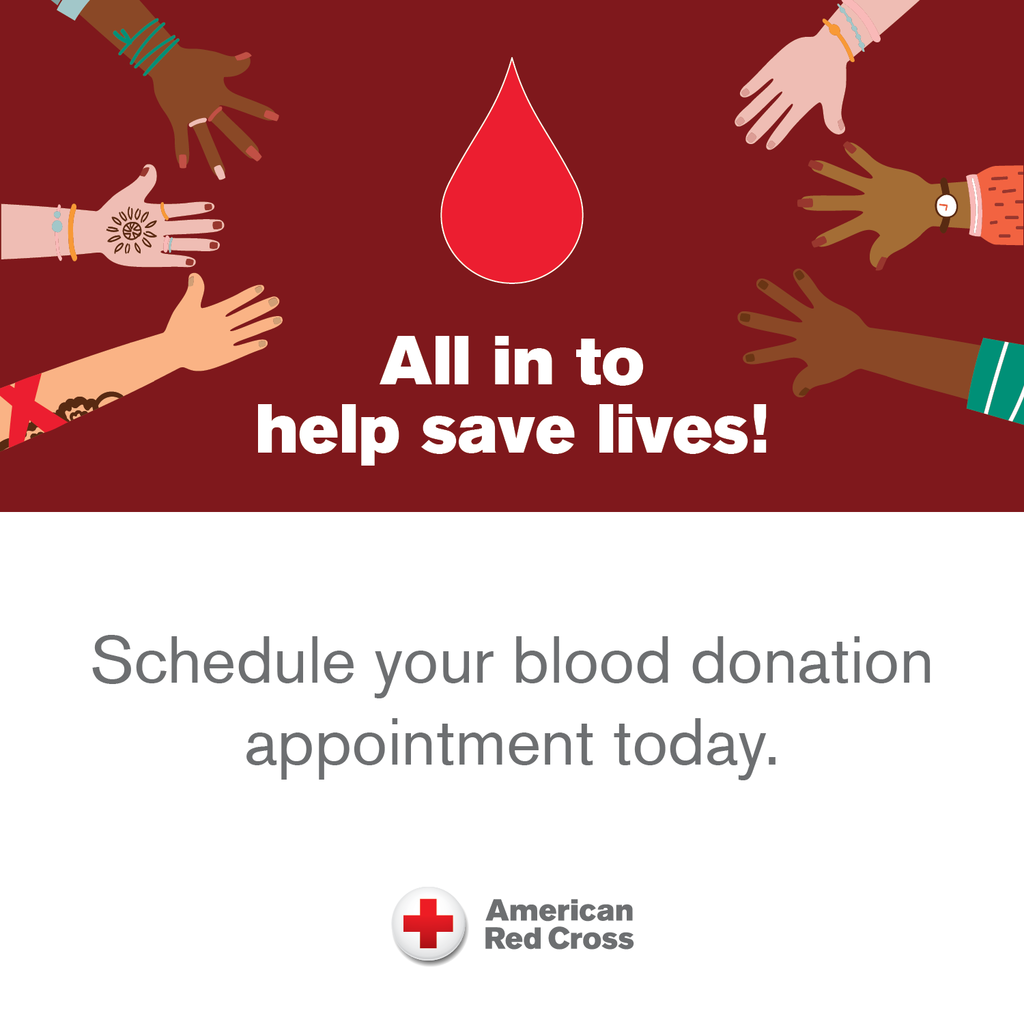 ⭐️🌟Aide Spotlight 🌟⭐️ This time we are celebrating paraprofessional Mr. H. Chad Hughes has worked at the elementary for several years helping students in a variety of capacities. This year he is currently helping kindergarten students with alphabet and math pull outs, recess time, and special projects. Mr. H is an asset to our school community and we are grateful for all he does!

Boise City Wildcat Regional Track Agenda
BC MEN I: Who will be a Witness?- SUPERIOR BC Men II: Tell My Father- EXCELLENT 🎶So very proud of our Boise City Men's Ensembles THREE TIME SUPERIOR MUSICIANS! 🎶