We are so excited to have Nathan Harmon with Your Life Speaks as our guest on Tuesday, January, 18th. You can meet Nathan and learn more about him prior to our assemblies right here:
https://www.yourlifespeaks.org/about/meet-nathan
He will be speaking in the High School Gymnasium to the PK-12 grade students at various times in the day. 7-12th grade: 9:20am-10:50am Nathan's Lunch Break PK-2nd grade: 12:30-12:50 3rd-4th grade: 12:30-1:20pm 5th-6th grade: 1:30-2:15pm A flyer is attached below.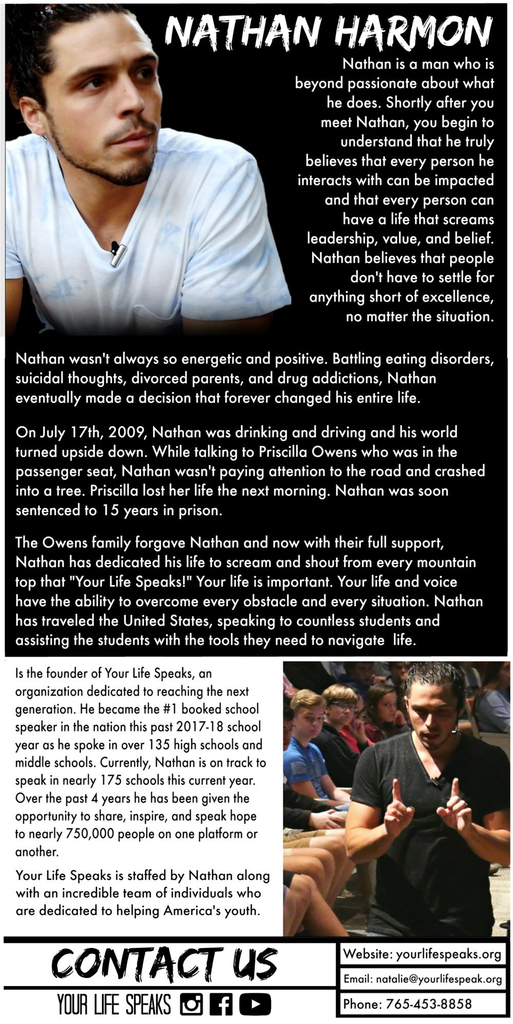 If a student or employee is out due to COVID-19, they can return when they have quarantined according to CDC guidelines. If they are asymptomatic, they may return after 5 days without a mask. If symptoms persist after 5 days, they may still return but should wear a mask for an additional 5 days following their return. A note from a medical provider that allows their return supercedes CDC guidance.

Here is some information for Friday's game against Elkhart: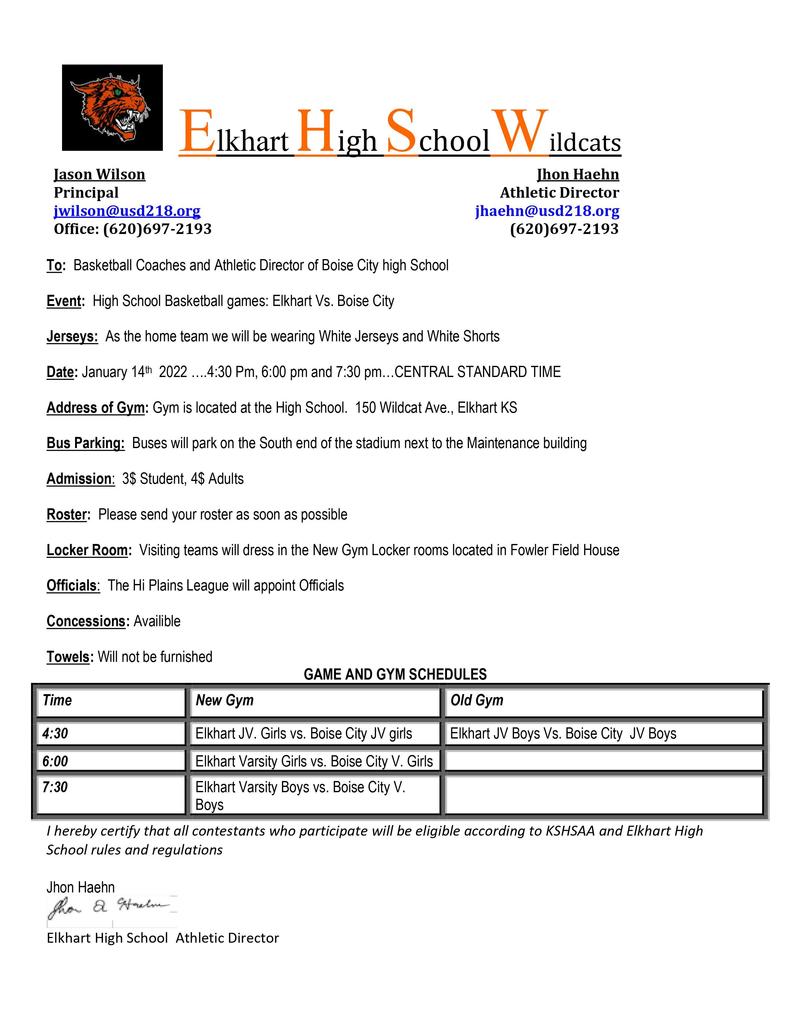 Tomorrow Jan 11th Games, B.Ball games with Felt have been Cancelled, Games will be rescheduled at a later date

The Girls and Boys had a great showing at the Hammon Tournament this past weekend. The boys placed 3rd and the girls placed 4th. We also had 2 players named to the All- Tournament team. Congratulations to Jenna Whitfield and Caleb Arthaud.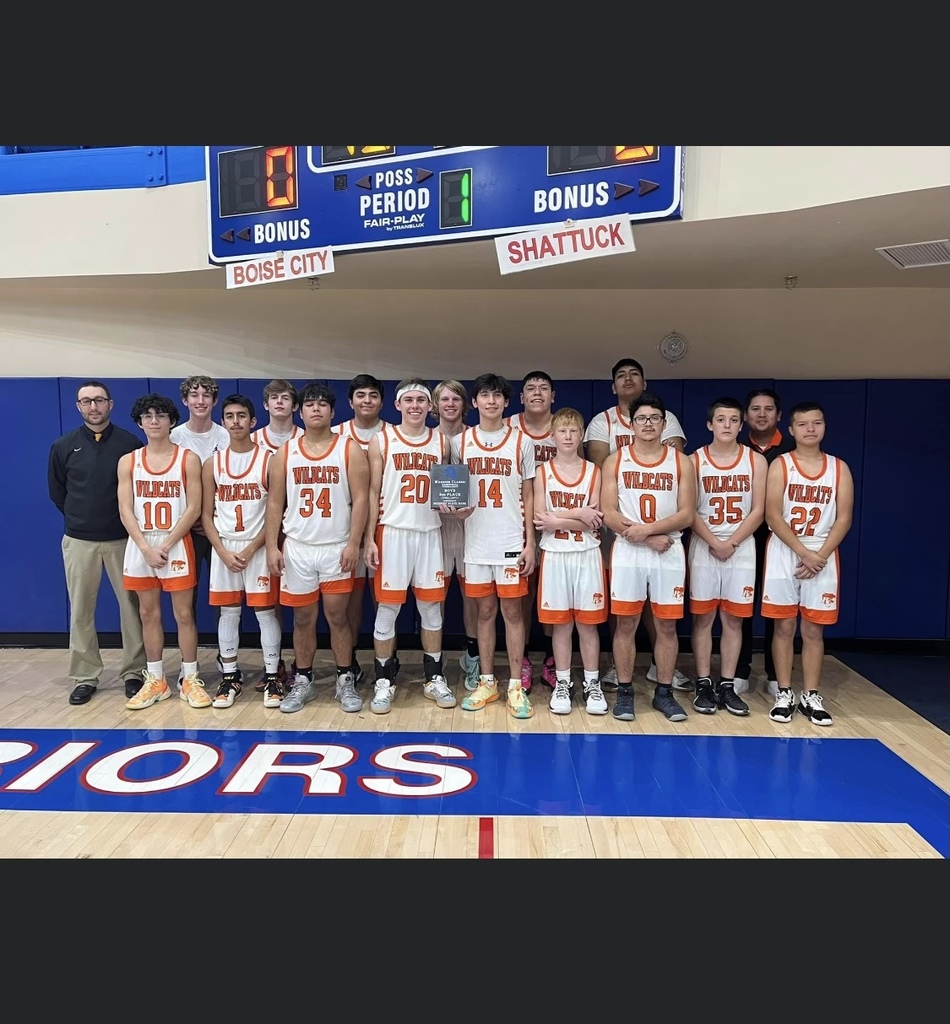 Sports this week, JH Bball plays Guymon today starting at 4, there will be A & B games. HS & JH Bball play Felt @ home Tuesday Jan 11 staring at 4. JH Bball travel to Texhoma Thurs. Jan 13, A & B Staring @ 4. Hs Bball travel to Elkhart Friday Jan. 14th JV and HS starting @4.


Sports this week, Tomorrow Jan.4th we will have 3 basketball games with Texhoma, JV boys will start @ 4:00, Varsity Girls will Start at 5:30 Varsity Boys will follow, Jan. 6-8th Thurs-Sat HS Btball will participate in the Warrior Classic Tournament in Hammon. See Attach Bracket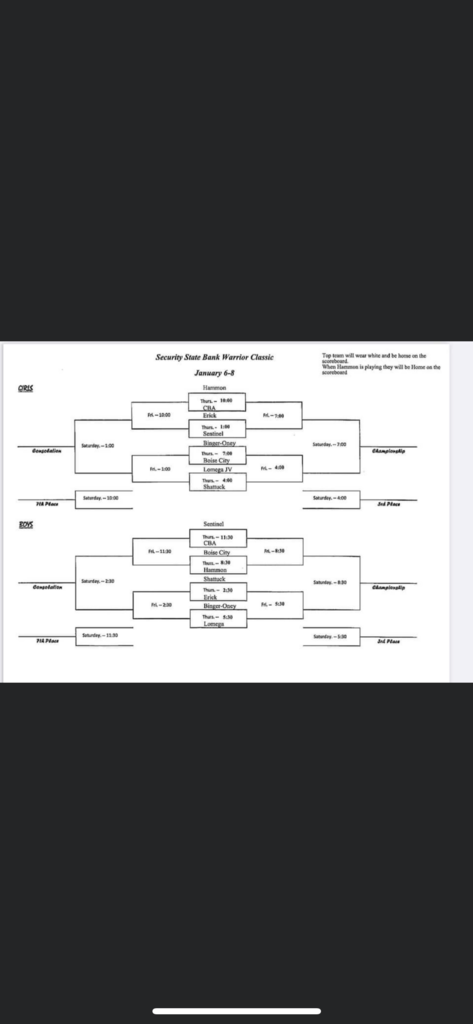 On Tues. Jan. 4 there will be 3 high school basketball games. All game times have been moved up. JV Boys @ 4:00 PM, Varsity Girls @ 5:30 PM and Varsity Boys @ 7:00 PM. Games will be in Boise City vs. Texhoma.



Basketball Schedule Changes, Tonight Friday Dec. 17th there will only be three games starting at 4:00 JV Boys, 5:30 Varsity Girls, 7:00 Varsity Boys Bracket Change for Saturday JH tournament Boys, H-Y vs Guymon B @ 10:15 am, and Guymon A will play Boise City B @ 12:45,


Reminder: The high school basketball games vs. Logan will be in Boise City on Friday, Dec. 17. JV Girls will start at 4:00, JV Boys 5:00, Varsity Girls 6:30, and Varsity Boys 8:00.



Boise City JH Basketball Tournament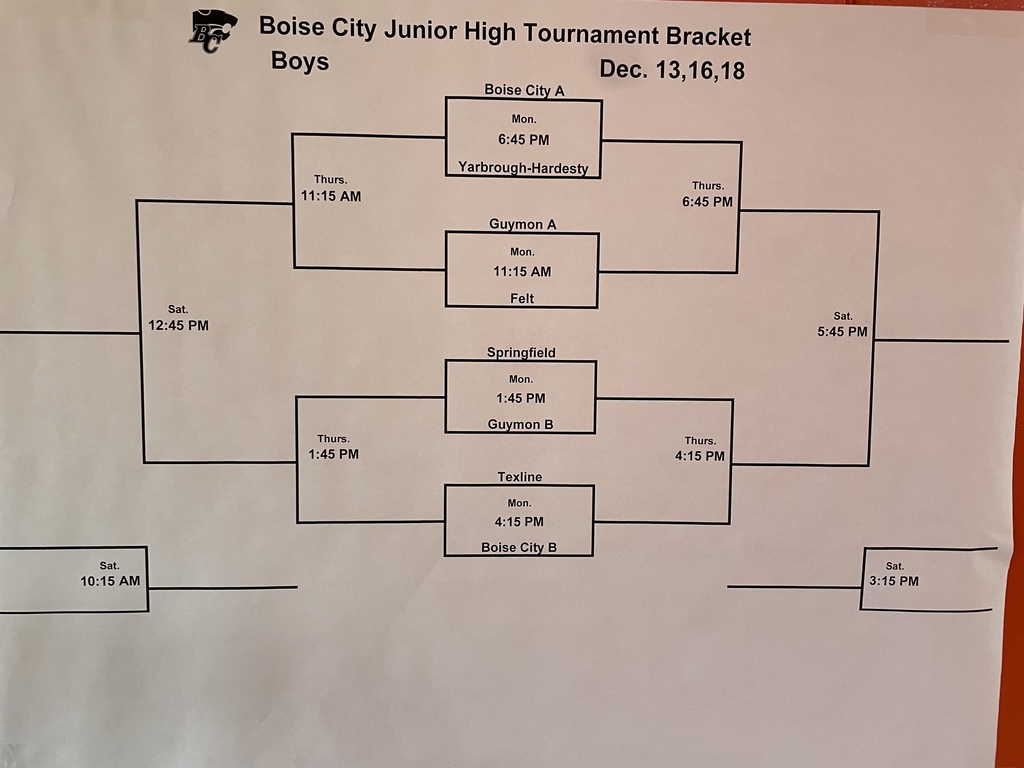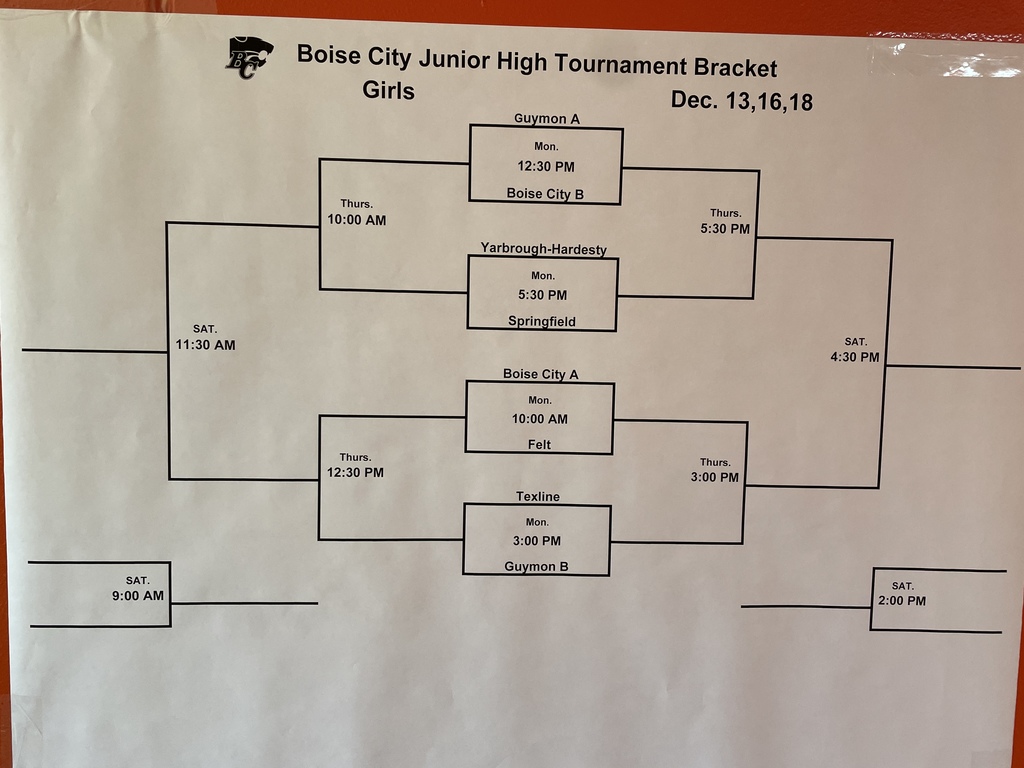 Sports this week, Boise City JH Basketball tournament, Monday Dec. 13, Thursday Dec.16, Saturday Dec. 18th, HS Basketball plays Logan here Friday Dec. 17th, JV & Varsity JV girls starting at 4 CT