News
2020 Flu Clinic IMMUNIZATION CLINIC REGISTRATION NOW OPEN How Do I Sign Up? Click on the link below under "Sign Up For My Immunizations." ...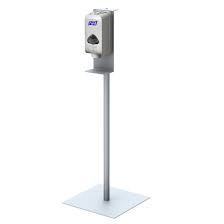 Boise City Schools would like to thank Boise City COOP for their generous donation of hand sanitizer stations to the school. The placement of these items has begun in...
This is the new academic calendar approved by the Board of Education on September 14, 2020.
SEE ALL NEWS
LIVE FEED
David McGaughy
about 1 hour ago
5/6 and JH game this evening will be livestreamed at the following link:
Britton Gabriele
1 day ago
Activities Oct. 19-24
Monday Oct. 19
5/6 Football vs. Turpin @BC 5:30 PM
JH Football vs. Turpin @ BC 6:30 PM
No JV Football
Friday Oct. 23
HS Football vs. Geary @ Geary 7:00 PM
Saturday Oct. 24
CC Regionals @ OBA- Enid - Girls 2:00 PM Boys 2:45 PM
David McGaughy
4 days ago
Football tonight, Boise City vs Sharon-Mutual. The game will be livestreamed at the following link:
Bob Cochran
5 days ago

Boise City Public Schools is seeking qualified applicants for the position of Elementary Custodian.
The position is full time and temporary at the moment, but may become a permanent opportunity for the right applicant. Please complete an application for employment and return it by hand, mail or email to the office of the superintendent by October 28, 2020.
The physical address of the office is 700 SE 1st Street, Boise City, OK 73933
Mailing address is: Office of the Superintendent
PO Box 1116
Boise City, OK 73933
Email information: bob.cochran@bcpsd.org
Click the link below for an application.
https://5il.co/m450
Britton Gabriele
6 days ago
*Important Information*
Due to circumstances out of our control, we will be moving Football Senior Night to Thursday Oct. 15 to go along with all the other activities. We will begin Senior Night at the same time. 6:00 PM.
SEE ALL POSTS